August 11, 2023
Posted by:

admin

Category:

News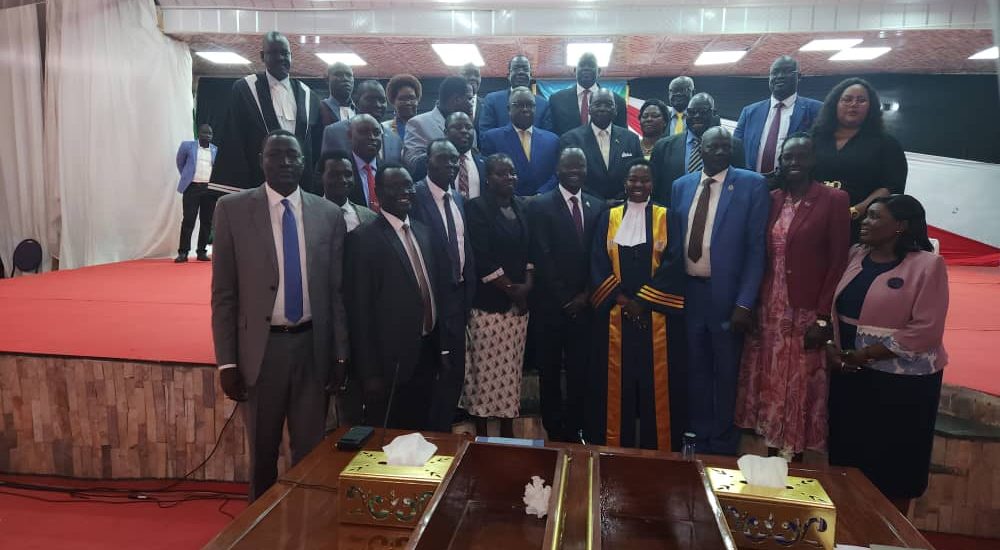 Friday, August 11, 2023, Juba
Department of Communication- MoFP
The Transitional National Legislature convened a joint sitting of the two houses this morning to resume the third reading of the national budget, which was adjourned on Wednesday for further consultations.
In commencing the conduct of business, the Speaker of Transitional National legislative Assembly, Right Honorable Jemma Nunu Kumba opened the session by offering the Minister of Finance and Planning, Hon. Dr. Bak Barnaba Chol an opportunity to summit his appeal to legislators.
In presenting his appeal to the parliamentarians, Minister Bak urged members of the two houses to revert to the initial position of the ministry on the salary increment to 400 per cent as opposed to the proposed 600 per cent and above.
The Minister of Finance and planning defended his position on the salary increment by weighing the options of gradual increase to 400% and the sudden and abrupt increase to 600% fearing the following effects;
Affordability, the minister made it clear that increasing the salaries to 600% is unaffordable and may result to a rampant delay in payment of salaries.
Investment in key economic sectors, minister Bak emphasized the importance of maintaining major investment projects currently implemented by the government in place to ensure service delivery to the people.
Inflation, the minister also highlighted the effects of swift pay rise from 100% to 600% as it would disrupt the exchange rate, devalue the local currency and create inflation.
Market price volatilities, Dr. Bak Barnaba feared that an unregulated higher pay rise would have a ripple effect on the market price and basic commodities will become unaffordable and civil population will continue calling for even higher increment that cannot be controlled.
In summarizing his appeal, the Minister of Finance and Planning pledged to present a supplementary budget to parliament in five months' time to gradually meet the proposed 600% salary increment, address the peace consolidation fund, elections budget and other shortcomings identified by members of the August house in the budget tabled before them.
After fierce deliberation between different party members from the two houses, the Transitional National Legislature passed the 2023/2024 Fiscal Year Budget at a tune of 2.1 trillion South Sudanese Pounds.