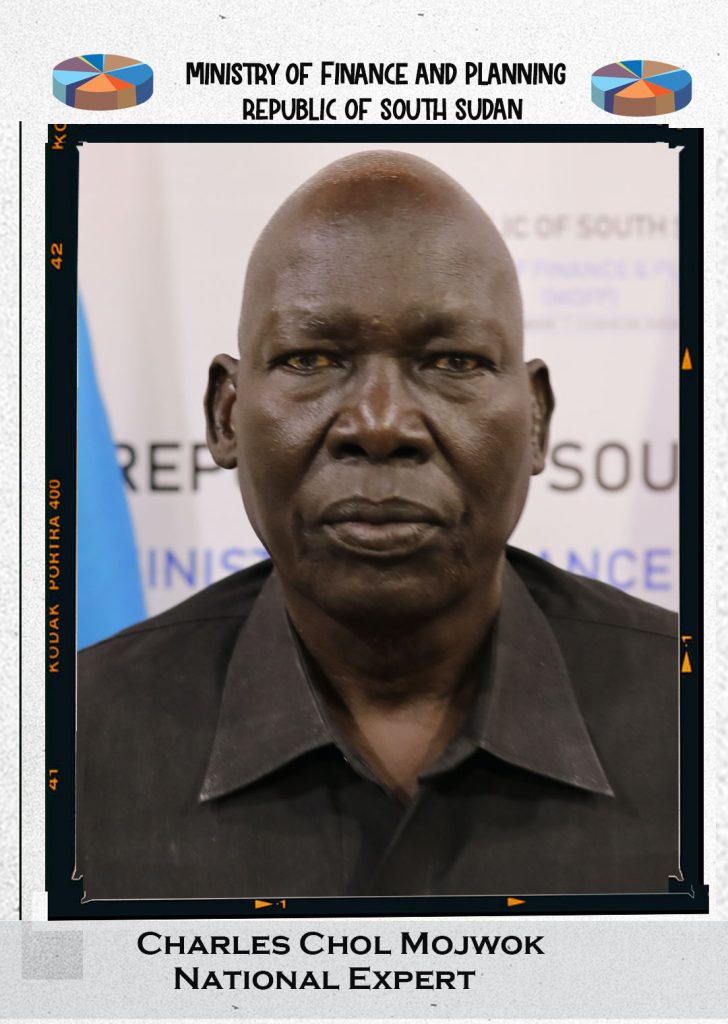 Mr. Charles Chol Mojwok is the National Expert on Macroeconomic Policies of the Ministry of Finance and Planning.
Mr. Charles has held several positions within the Ministry of Finance and Planning including serving as a Technical Advisor in the Office of the Minister, Director General for Administration and Finance, Director General of Planning among others.
Mr. Charles among other were appointed as National Expert with Grade One (1) Special through a Council of ministers' resolution No. 21/2014 on absorption of South Sudanese returning from Sudan and Diaspora.
He holds a Bachelor of Science (BSc) in Economics from the University of Khartoum, Sudan.