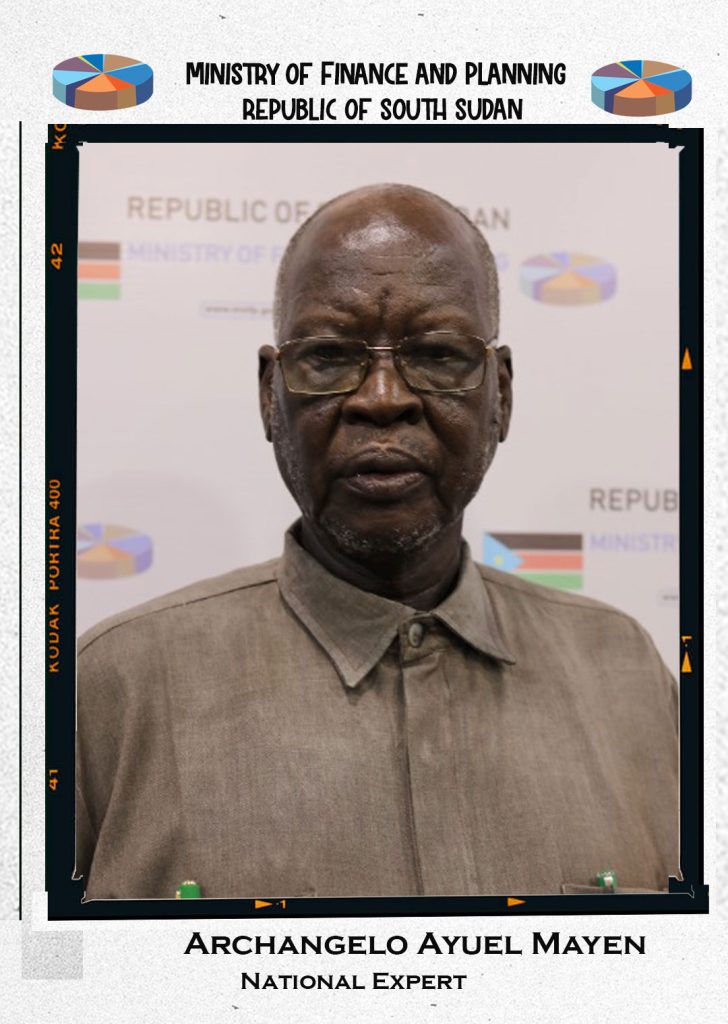 Archangelo Ayuel Mayen is a National Expert at the Ministry of Finance and Planning.
He previously served as Deputy Director General of Account at the ministry of Finance in Sudan before independence and held senior positions at the ministry of Finance and Planning in South Sudan.
Mr. Archangelo holds Master's Degree in Finance from University of Birmingham-UK (1985) and a Bachelor of Business Administration from the University of Cairo in Khartoum-Sudan (1977).
Mr. Achangelo Ayuel Mayen is a qualified accountant, budget analyst, business management and banking and taxation specialist.
If you want to know more about his biography, please click here