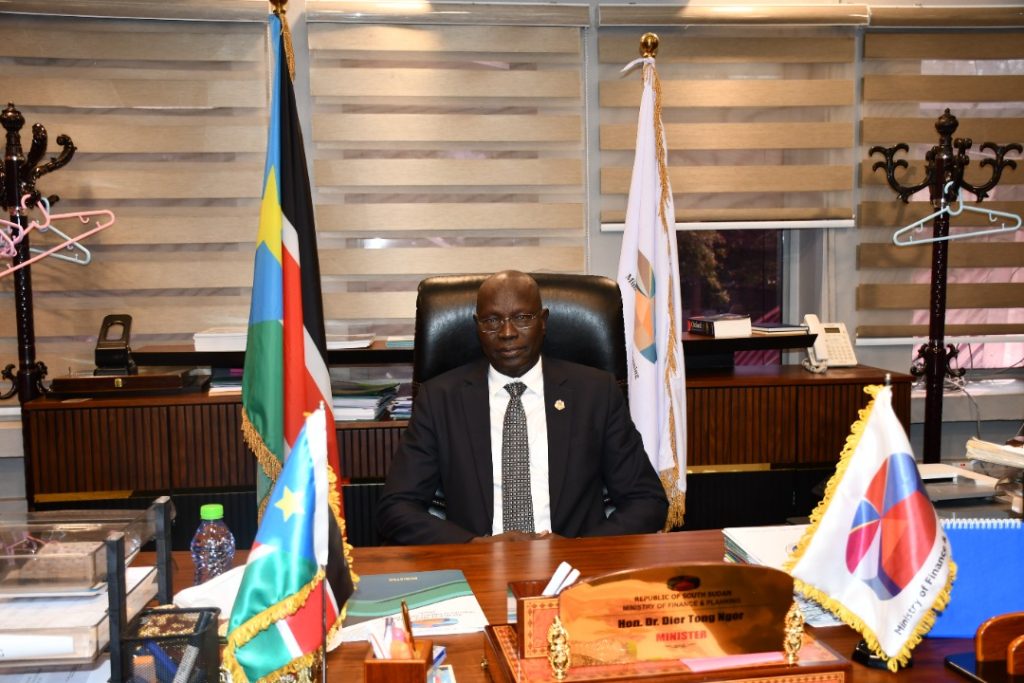 Message from the Minister
South Sudan has achieved a significant progress in its Public Financial Management (PFM) over the last few years following the signing of the Revitalized Peace Agreement. Yet challenges still remain, the COVID-19 pandemic, climate change and the effects of war in Ukraine have had adverse effects on the global and local economies.
These difficult times require extraordinary measures to curb further deterioration particularly the already struggling economies like the case in South Sudan.
The situation requires us to tighten our fiscal belts and sacrifice short-term gains for long-term prosperity, by strictly adhering to Public Financial Management reform agenda as provided for in the Peace Agreement and the Roadmap for peace implementation.
My Ministry's priority is to put in place measures aimed at enhancing macroeconomic stability, sustainable resource mobilization, prudent resource allocation and government spending, effective planning and budgeting, operational capacity strengthening and overall inter-governmental fiscal discipline and debt sustainability. These mechanisms will not only push South Sudan towards realizing its economic potential, but also make it possible to optimize social spending that goes into saving lives of many ordinary people.
Sustaining the gains made in foreign exchange market liberalization and price stability continue to be key macroeconomic objectives of the ministry and the Bank of South Sudan. The ministry is also leveraging tax reforms to reduce overreliance on oil, diversify and expand funding sources in a way that is sustainable. Additionally, South Sudan is consolidating achievements made and lessons learnt from various initiatives such as IMF's Staff-Monitored Program, and use these learning experience to enhance our fiscal governance.
It is our believe that South Sudan is now entering a new era, one that requires efficient intergovernmental coordination and making use of existing policies and regulations to help create a pipeline of sustainable projects-including enhancing private sector viability to achieve desired economic outcome.