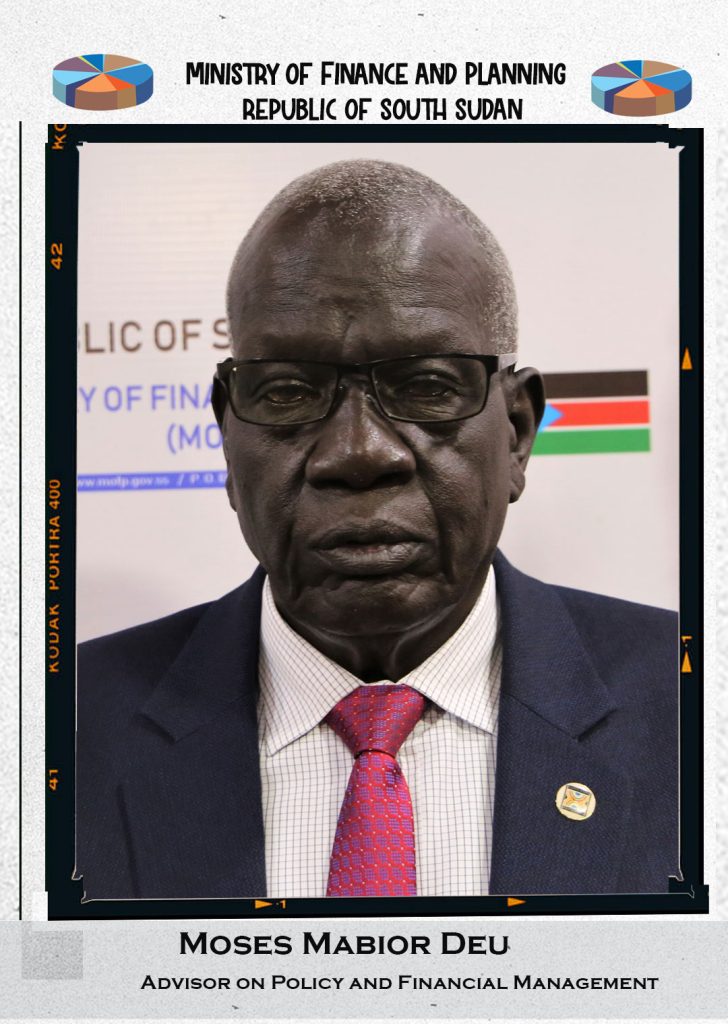 Mr. Moses Mabior Deu is the Advisor on Policy and Financial Management.
He has served in various positions within the Ministry of Finance and Planning including being the Advisor of Government Accountancy Training Center (GATC), Director General for Macroeconomic Planning and Aid Coordination as well as Director for Aid Coordination. Mabior was also the Chair of National Development Strategy secretariat.
Mr. Mabior holds a Master of Science in Economics and Social Development from the University of Pittsburg, USA and Bachelor of Science in Economics from the University of Khartoum, Sudan.