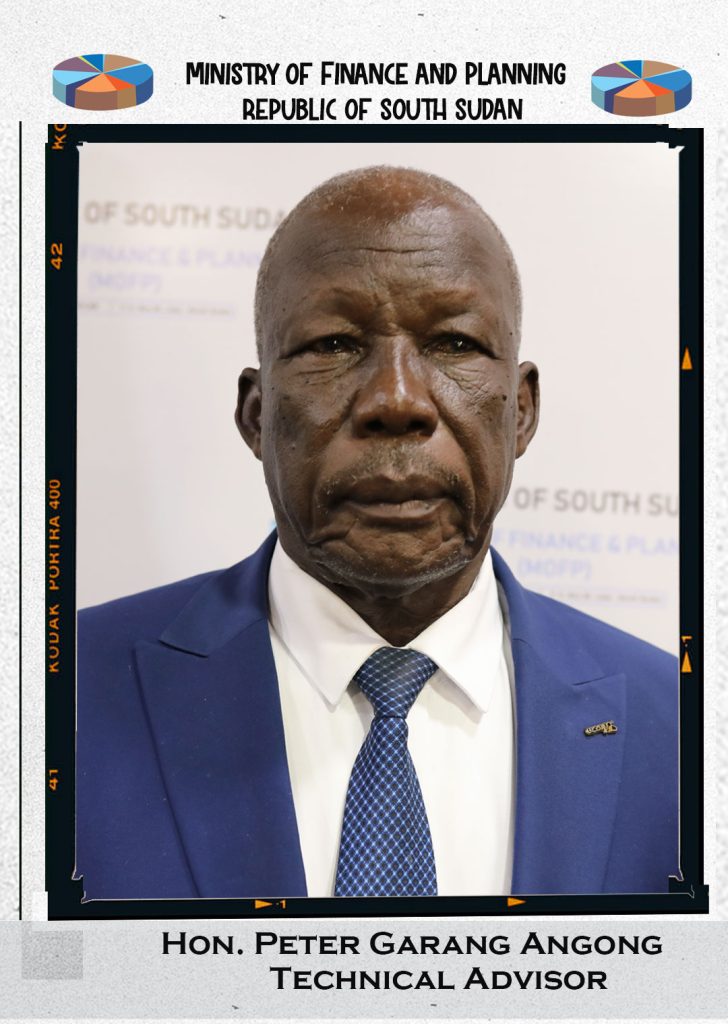 Mr. Peter Garang Agong is the current Technical Advisor for Ministry of Finance and Planning and a member of the Technical Loan Committee.
He previously held the position of Dirctor General of Administration and Finance at the Ministry of Fginance. He also served in the army during the liberation struggle and attained a rank of a Major General in SSPDF.
He was awarded a certificate in financial management in South Africa and recognized by the ministry of Finance and Planning for his contribution.