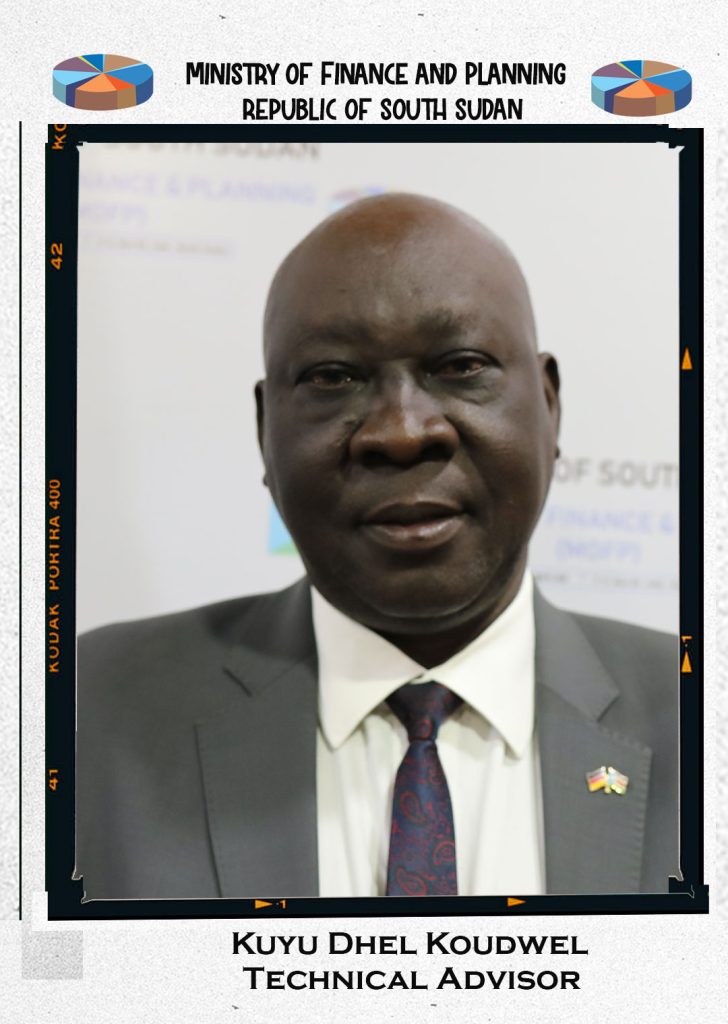 Eng. Kuyu Dhel is the Technical Advisor at the Ministry of Finance and Planning.
He previously served as an Economic Advisor to the National Legislature- Council of States. Eng. Kuyu is an independent consultant on Food and Nutrition Security, Agribusiness, and Livelihood programmes.
Eng. Kuyu holds a Masters of Agricultural Sciences from Christian-Albrecht University in Kiel, Germany and a Bachelor of Science in Agricultural Sciences from University of Alexandria in Egypt.
He has undergone special tailored training for development experts in various subjects related to Natural resource management, environmental protection, food security among others in Bonn and Bad Honneff – Germany.