August 8, 2023
Posted by:

admin

Category:

News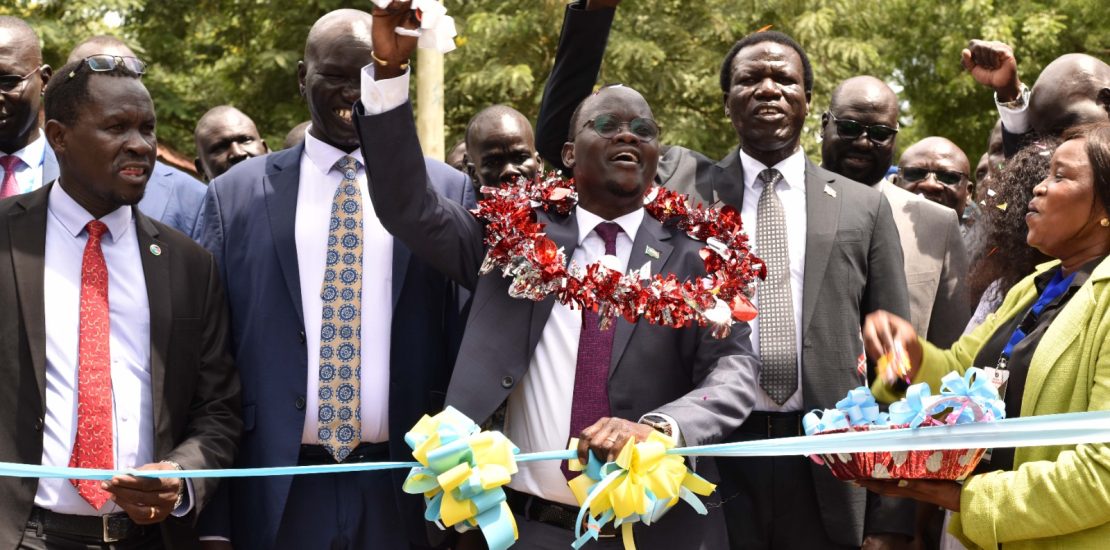 Monday, August 7th, 2023, Juba
Department of Communication-MOFP
The staff of the Ministry of Finance and Planning organized a welcoming ceremony for the newly appointed Minister of Finance and Planning, Hon. Dr. Bak Barnaba Chol at the Government Accountancy Training Center (GATC) on Monday.
The event was attended by the outgoing minister, Dr. Dier Tong, Governor of Bank of South Sudan, Hon. Johnny Ohisa, Commissioner General of the National Revenue Authority, Hon. Athian Diing Athian, Vice Chancellor of the University of Juba, Prof. John Akech and senior officials from the Ministry of Finance and Planning among other invited guests.
In his statement at the ceremony, Minister Bak assured his commitment to implement what the President directed him to do to ensure timely payment of salaries for public servants, organized forces and diplomatic missions, stabilize the run-away economy and control the skyrocketing commodity prices in the market. He stressed that the task entrusted to him requires teamwork and cooperation with different stakeholders in the interest of salvaging the local currency.
Dr. Bak pledged to work with National Revenue Authority to broaden the non-oil revenues and introduce strict tax on import of luxury goods such as the V8 engine SUVs to discourage public expenditure on unnecessary requirements that drains the economy.
The new minister also emphasized his intention to reach out to development partners and strengthen cooperation specially with the Briton wood institutions and regional financial organizations.
Meanwhile, the outgoing Minister of Finance and Planning, Dr. Dier Tong Ngor assured the new minister of his unreserved support and confirmed his availability should his advisory expertise be required. Dr. Dier congratulated Minister Bak for earning the trust of the President and wished him the best in steering the country's economy.
In ensuring cooperation with the public, Minister Bak said his office would install a suggestion box for criticism and appreciations with a hope of improving service delivery and accountability while he officially assumes his duties at the Ministry of Finance and Planning.