July 19, 2023
Posted by:

admin

Category:

News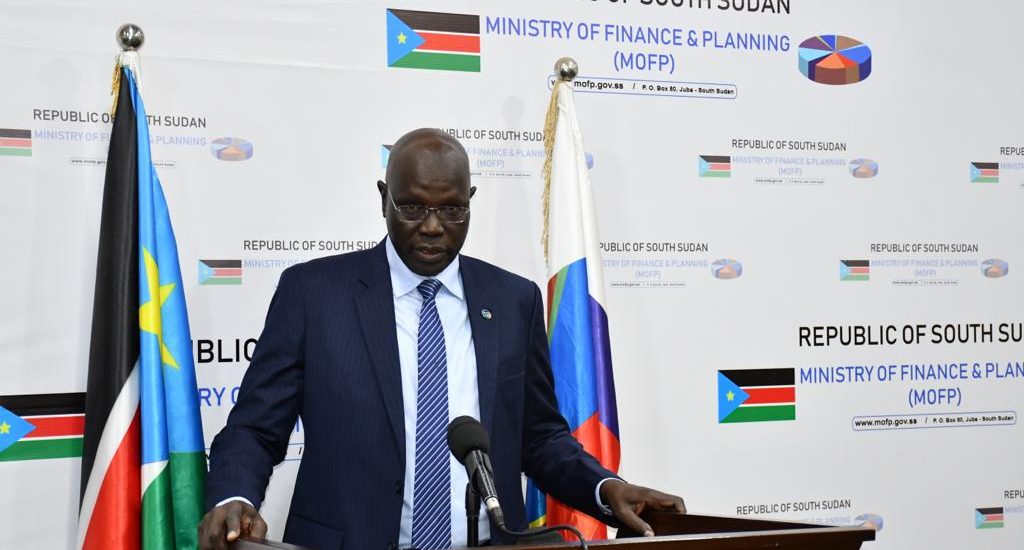 By: Hon. Dr. Dier Tong Ngor
Minister,
Ministry of Finance and Planning Republic of South Sudan
Venue: Ministry of Finance and Planning Boardroom
Distinguished members of the media, our viewers, listeners and readers, members of the general public, ladies, and gentlemen, thank you for honoring our invitation to this noble event.
In recognizing the economic challenges facing South Sudan that require a more holistic approach to address multi-sectoral and multi-faceted strategies. H.E. President Salva Kiir Mayardit, in his address at the re-opening Of Parliament on 17″1 March 2023, directed the Minister of Finance and Planning, to organize a National Economic Conference that will advance the ongoing Public Financial Management Reforms and set a roadmap for achieving macroeconomic stability and future sustainable economic growth for the country.
The President asserted that the Conference shall bring together all stakeholders to deliberate on and address the fundamental economic challenges facing our country.
Based on the directives of the President, I take this opportunity to officially launch the commencement of the preparation for the conduct of the 1st National Economic Conference to be held under the theme: "Tow‹irds a diversified inclusive, & sustainable economic growth", from 4′h -to- 8″ September 2023 in Juba.
The National Economic Conference shall strive to achieve the following objectives but not limited to:
To inform the economic sector and other stakeholders about the current status of the economy and Public Finance Management reforms, achievements and challenges.
To allow the economic sector and other stakeholders to present their main concerns and challenges on the economic situation in South Sudan, and proposals to address them.
To identify key policy priorities to manage current and medium-term economic challenges.
To identify policy areas that will move South Sudan out of oil revenues dependency.
To identify appropriate fiscal and monetary policies for the nation to achieve macroeconomic stability.
To improve on resource mobilization and ensure prudent spending at all levels of government.
To enhance coordination and collaboration mechanisms between the National Ministry of Finance and the State Ministries of Finance.
To enhance project implementation arrangements to phase-out third-party implementation.
To review the framework for State allocations and transfers.
In Conclusion:
The outcome of the National Economic Conference will be used to promote a policy dialogue aimed at achieving macroeconomic stability, sustainable resource mobilization, effective planning and budgeting, prudent resource allocation and government spending, organizational capacity strengthening, instilling overall inter-governmental fiscal discipline, and presenting South Sudan as business/investment destination to the world.
Thank you very much
Communications Department Office of the Minister,
Ministry of Finance & Planning, Juba, Republic of South Sudan