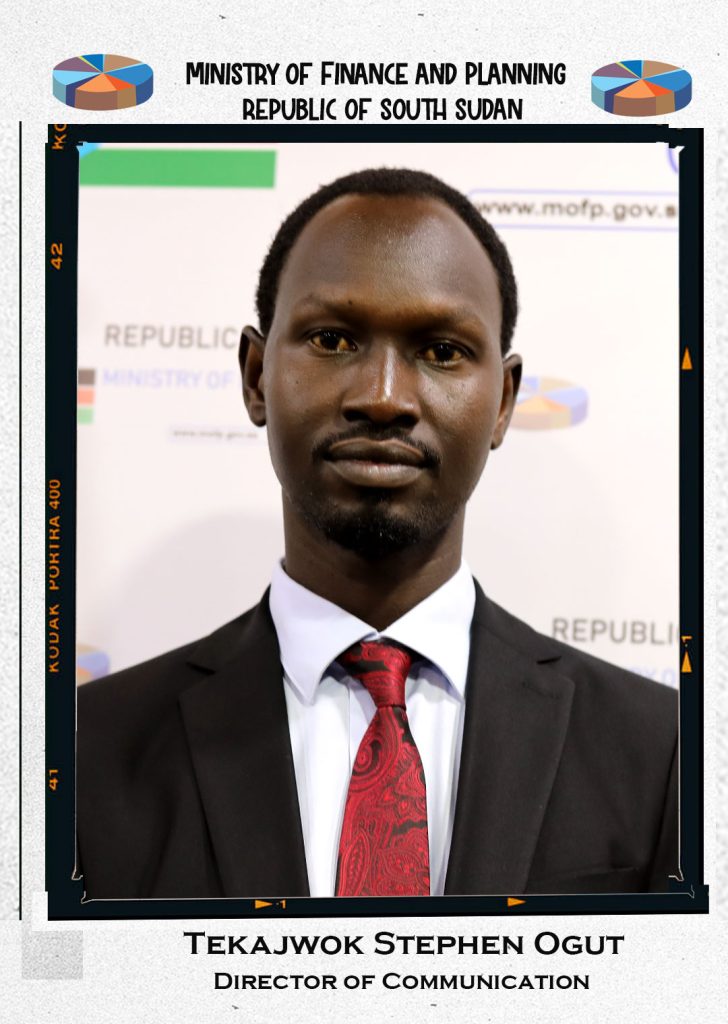 Mr. Tekajwok Stephen Ogut, better known as (TEK) is the Director for Communication, a new department created within the Ministry of Finance and Planning to oversee the activities of the media, PR, Protocol and Information Technology of the ministry.
Mr. Tek has previously worked at the national public broadcaster, SSBC-TV for more than 10 years holding different positions including serving as the Assignment Editor and Producer of a weekly business program known as "Investors' Corner" handling financial and economic developments in the country.
Mr. Tek holds a Master of Arts in International Relations and Comparative Politics from the University of Juba (2020) and a Bachelor Degree of Film Production and Animations from Multimedia University of Kenya (2014). He also holds an Advance Diploma in Journalism and Mass Communications from ICM-Kenya (2010).
If you want to know more about his biography, please click here