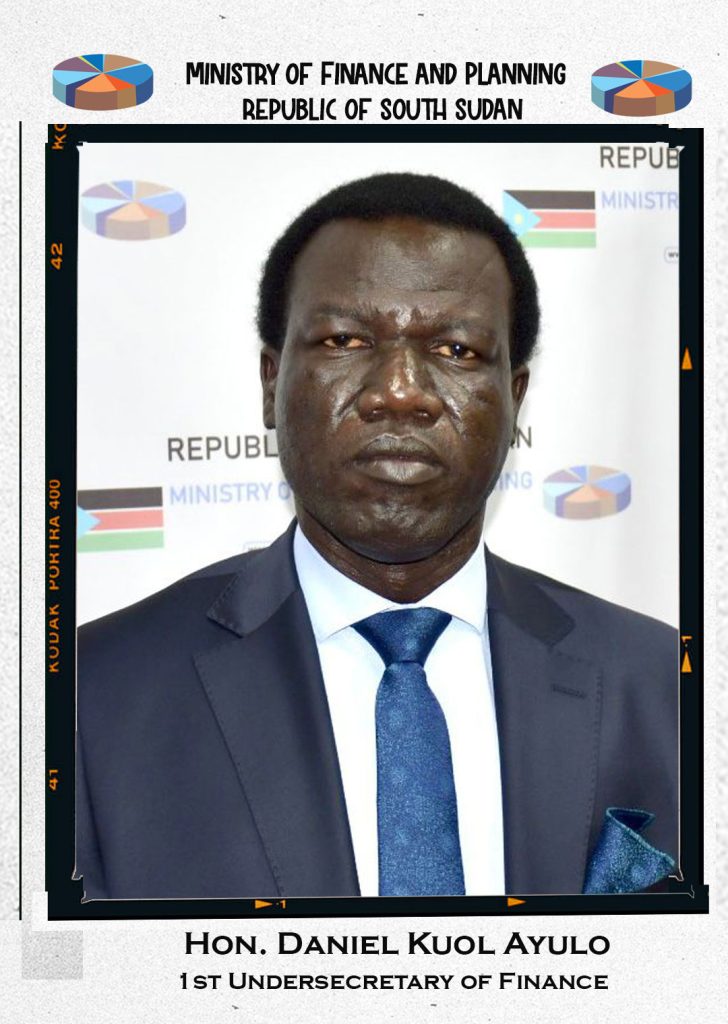 Hon. Daniel Kuol Ayulo is the current 1st Undersecretary of Finance for the Ministry of Finance and Planning.

Mr. Kuol served in various private and public institutions in the past including serving as the Project Manager for Bahr Ghazal Women Development Centre and Global Finance Manager for CST. He also worked as a public servant for many years and rose through the ranks to serve as a treasurer and later became a Director General at the ministry of Finance.
He also held various constitutional posts including serving as a Minister for animal resources and fisheries and Minister of Finance in the defuncted Western Lakes State in Rumbek.

He holds a Diploma in General Administration and Management from Cambridge International College, he also holds a Diploma in Business Administration from Nairobi Institute of Business Studies, he as well holds a Degree of BBA, majoring in Accounting and Finance from Kenya Methodist University, he also studied International Relations at Star International University, in Uganda as well as a Post Graduate Diploma in Business Administration from Rumbek University of Science and Technology.